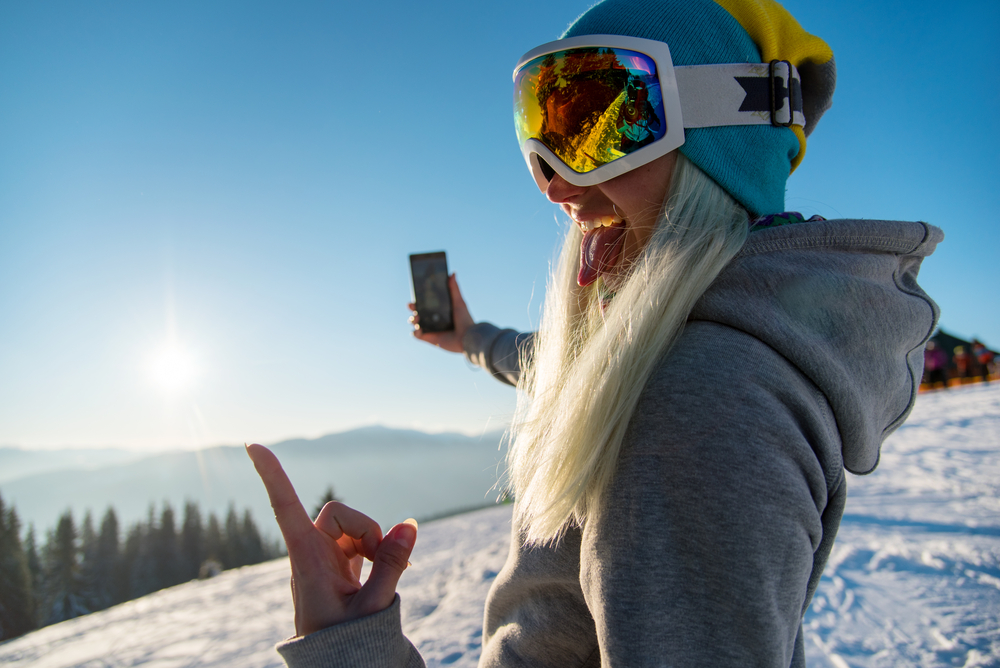 Posted on:
December 01, 2017
The snow cannons are cranking at the ski resorts in Pennsylvania's Pocono Mountains. Jack Frost Big Boulder, which prides itself on being the first resort to open every season, celebrated their opening day earlier this month. After a long, hot summer, snowboarding season is finally upon is.
If you're looking for inspiration for some hot new tricks, or you just like seeing beautiful shots of mountains around the world, here are the ten best professional snowboarders to follow on Instagram before you hit the slopes:
1. Jamie Anderson @jamieanderson
Jamie Anderson made history at the 2014 Winter Olympic Games in Sochi, when she become the first ever Women's Slopestyle Gold Medalist after a flawless performance. She also holds four gold, five silver, and two bronze medals in Slopestyle and a gold medal in Dual Slalom from the Winter X Games.
2. Torah Bright @torahbright
Torah Bright is an Australian halfpipe wizard. She won gold in the Women's Halfpipe at the 2010 Olympic Winter Games in Vancouver and silver in 2014. She also holds two gold, two silver, and a bronze medal in Superpipe from the Winter X Games.
3. Kaitlyn Farrington @kaitlynfarr
Hailing from Hailey, Idaho, Kaitlyn Farrington is another gold medalist in Olympic Women's Halfpipe. She was the gold to Torah Bright's silver in the 2014 Olympic Games.
4. Terje Haakonsen @chocorompe
Norway's Terje Haakonsen is one of the most influential snowboarders in the history of the sport. Terje was a dominant competitor in freestyle and halfpipe competitions when the sport was still young, influencing the style of hundreds of riders to come after him.
5. Jeremy Jones @jeremyjones
Massachusetts' own Jeremy Jones was a pioneer in big mountain freeriding. A legend in the sport, he now manages Jones Snowboards, a brand dedicated to creating freeriding boards.
6. Sage Kotsenburg @sagekotsenburg
Sage Kotsenburg is a Slopestyle and Big Air specialist. Like Jamie Ansderson, Sage made history at the 2014 Olympic Games by becoming the first gold medalist ever in the Men's Slopestyle competition. He also holds two silver medals in Slopestyle and a bronze in Big Air from the Winter X Games.
7. Travis Rice @travisrice
In 2001, a then unknown Travis Rice entered to compete in Snowboarder magazine's Superpark contest at Mammoth Mountain in California. He propelled himself into snowboarding celebrity when he launched a backside rodeo off a 110-foot gap jump. He went on to become one of the most influential and best snowboarders of all time.
8. Todd Richards @btoddrichards
In the early days of snowboarding, alpine racing largely influenced the sport. The "skate style" that is so popular today was largely influenced by Todd Richards. If it wasn't for this legend, halfpipe and freestyle snowboarding might have never caught on.
9. Hannah Teter @hannahteter
Hannah Teter is perhaps the most recognizable face in women's snowboarding. She earned a gold medal in Halfpipe during the 2006 Olympic Winter Games in Turin and a silver in 2010. Hannah also holds one gold and 5 bronze medals in Superpipe and silver and bronze medals in Dual Slalom from the Winter X Games.
10. JP Walker @therealjp
When you see snowboarders riding rails and flying over staircases, JP Walker pioneered those moves. He is considered by many to be the godfather of snowboarding's jib movement.
If you're looking to do some snowboarding in the Poconos this season, we highly recommend Jack Frost Big Boulder, located just ten minutes from Split Rock Resort. The two mountains boast a combined 8 beginner trails, 9 intermediate, 11 black diamond, and 7 freestyle terrain parks, accessed by 22 chairlifts.
Save some time and pick up lift tickets right at Split Rock Resort's front desk. Or better yet, consider our Ski and Stay Package - a guest favorite.