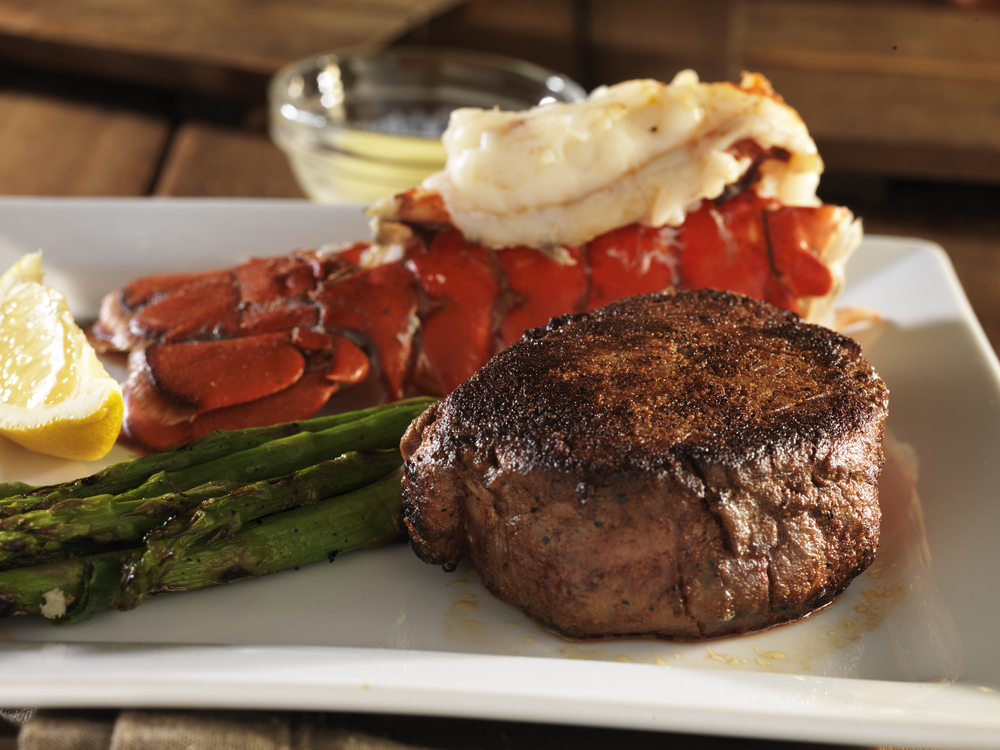 Posted on:
January 03, 2018
The Pocono Mountain region of Pennsylvania doesn't have the foodie reputation of Washington, DC, New York City, or Philadelphia. But why in the heck would we? We're not a major metropolitan area. Still, that doesn't mean you can't find an out-of-this-world meal here. You have to get off the beaten path to find a hidden gem.
If you're looking for some guidance, we're proud to share with you our four favorite restaurants in the Poconos. Stop by one of these great local eateries for something delicious on your next visit:
1. Chat 'n Chew (248 Rt 940, Blakeslee, PA)
Picture this: an egg and cheese sandwich stuffed with your favorite breakfast meat and hash browns, piled so high you can barely take a bite, oozing and overflowing with flavor. This, my friend, is called the "Messy Mike" and it can only be found at the Chat 'n Chew.
This fun, down-to-earth diner serves breakfast and lunch seven days a week. They have all the usual breakfast and lunch favorites, along with more than a dozen pancake choices. You can get them with chocolate chips, cranberries, bananas, blueberries, M&Ms, and more!
What makes the Chat 'n Chew stand out, beyond the tasty menu, is the restaurant's amazing service. The wait staff is friendly and accommodating, making this one of our favorite places in the region.
Hours:
Monday - Sunday: 7:00am to 3:00pm
2. Louie's Prime Steak House (244 Lake Harmony Rd, Lake Harmony, PA)
If you're looking for something a little more upscale, perhaps for a romantic dinner, Louie's Prime Steak House offers an elegant, yet cozy, atmosphere. For someone who appreciates the finer things in life, the menu features some exquisite selections:
The Lobster Mac and Cheese appetizer is a must-have. It's loaded with decadent Maine lobster, charred sweet corn, sun-dried tomatoes, black garlic, chives, and buttered Old Bay crumbs. If you don't want to share, you could get away with ordering this as your entree.
Speaking of lobster, the Cold Water Lobster Tail is positively delicious. You get a broiled 12 oz. cold-water South African lobster tail, served with roasted potatoes and baby green beans.
Of course, this is a steak house so we have to talk about beef. The Broadway is stunning; it comes with a grilled 6 oz. filet mignon and large Maryland-style crab cakes, served with a roasted Beef Jus Lie, Key West-style cocktail sauce, roasted potatoes and asparagus.
Louie's Prime Steak House also has a great wine menu. You'll be able to find the perfect pairing for your meal.
Hours:
Sunday, Wednesday-Thursday: 4pm to 9:30pm
Friday-Saturday: 4pm to 10:30pm
3. Piggy's Restaurant (16 N Lake Shore Dr, Lake Harmony, PA)
If you want an authentic Pocono experience, Piggy's Restaurant captures the true essence of the region. The restaurant has a comfortable and friendly atmosphere, with exposed shiplap walls that give the room a ski lodge vibe. They serve breakfast and lunch and their menu has a charming country feel.
Piggy's takes pride in the food they serve. The kitchen staff regularly attends food shows to ensure their ingredients are of the highest quality.
Insider's tip: The entire menu is delicious, but you have to get the buttermilk pancakes. You won't regret it.
Hours:
Monday-Thursday: 8:00am to 3:00pm
Friday: 8:00am to 3:30pm
Saturday-Sunday: 7:00am to 3:00pm
4. Split Rock Grill (428 Moseywood Rd, Lake Harmony, PA)
Ok, so maybe we're a little bit biased but we just love Split Rock Grill, located on the premises of our resort. If you're looking for a great meal without leaving the grounds, we've got you covered. Split Rock Grill serves dinner every night and breakfast four days a week.
The restaurant's menu offers classic American cuisine, like char grilled New York Strip Steak, baby back barbecue ribs, and pan-seared salmon. Four times per week, we host a themed buffet, which is popular with our guests:
Monday Night Football Feast - build your own hot dogs and burgers
Taco Tuesday
Wine Wednesday - Build your own pasta dish, completely with wine specials
Backyard BBQ Thursday
Surf n' Turf Sunday
Hours:
Breakfast
Monday and Friday: 8:00am to 11:00am
Saturday and Sunday: 7:30am to 11:30am
Dinner
Sunday-Thursday: 5:00pm to 9:00pm
Friday-Saturday: 5:00pm to 10:00pm