H2Oooohh! Indoor Water Park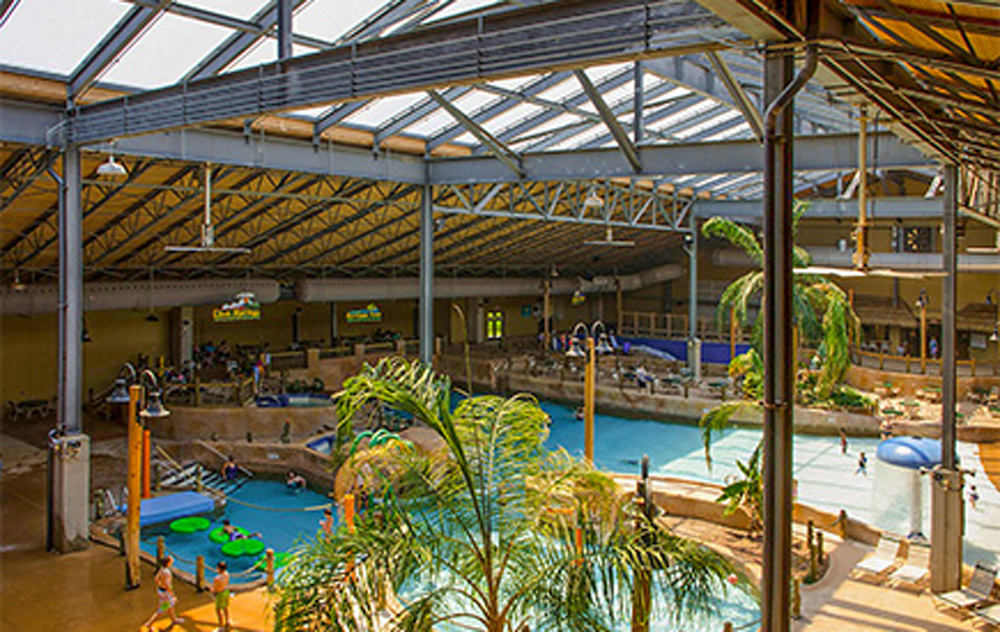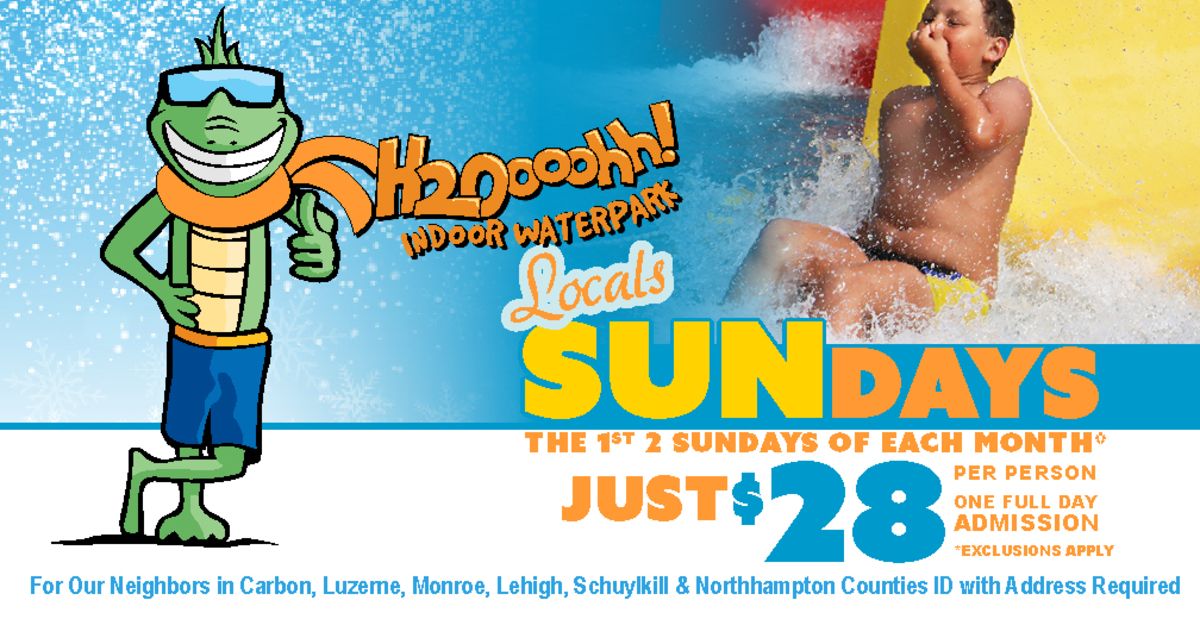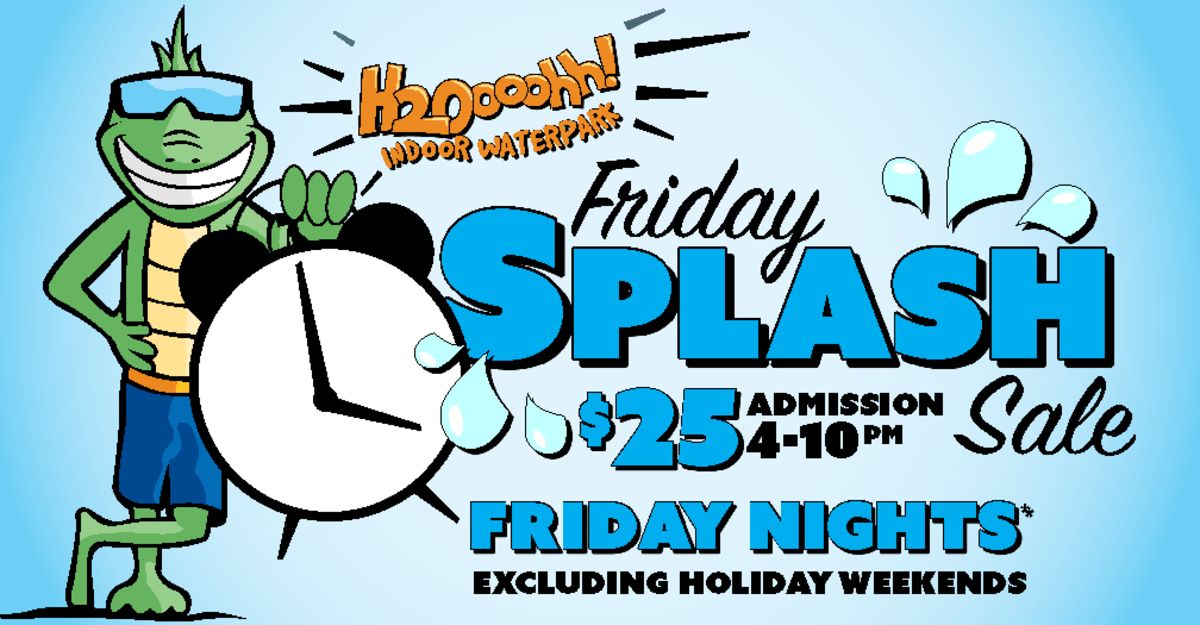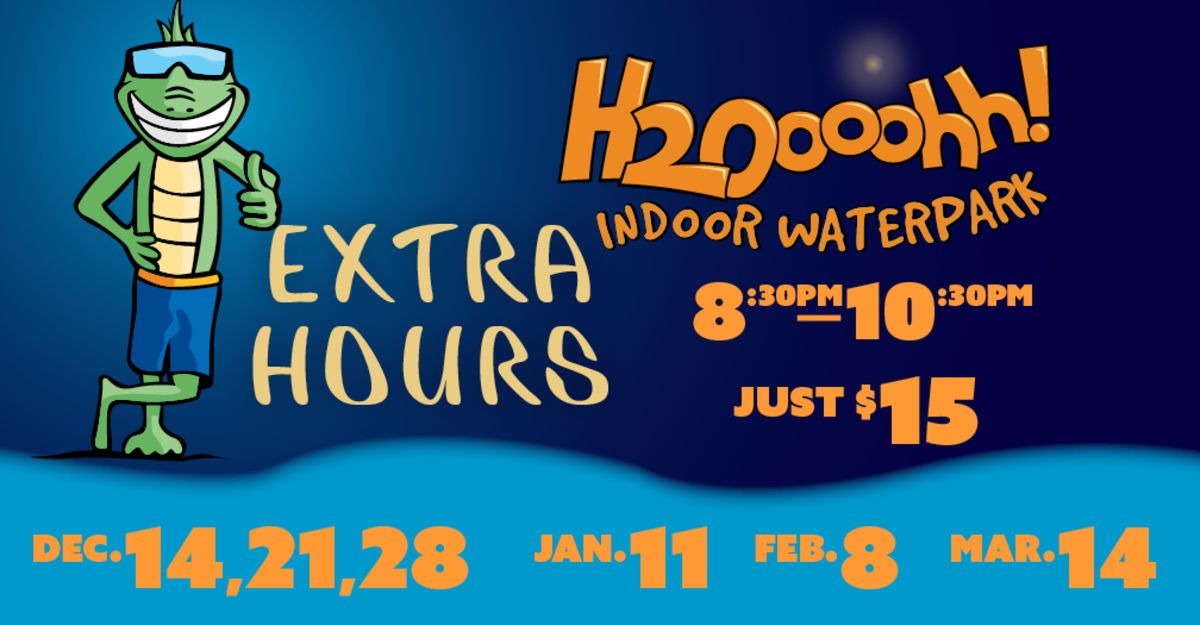 Our indoor waterpark is open to the public and features PA's first flowrider, 3 four-story tube slides, Jungle Falls and Leapin' Lillypads play areas, wave pool. Ask about our Birthday Parties or email mray@splitrockresort.com for more information! Family Appropriate Attire is required at all times!
Most Fun for Ages 12 and under
Moderate Fun for Ages 13 and up
PRICELESS for Parents Having a Blast with Their Kids!
Casino Day Trip Thursdays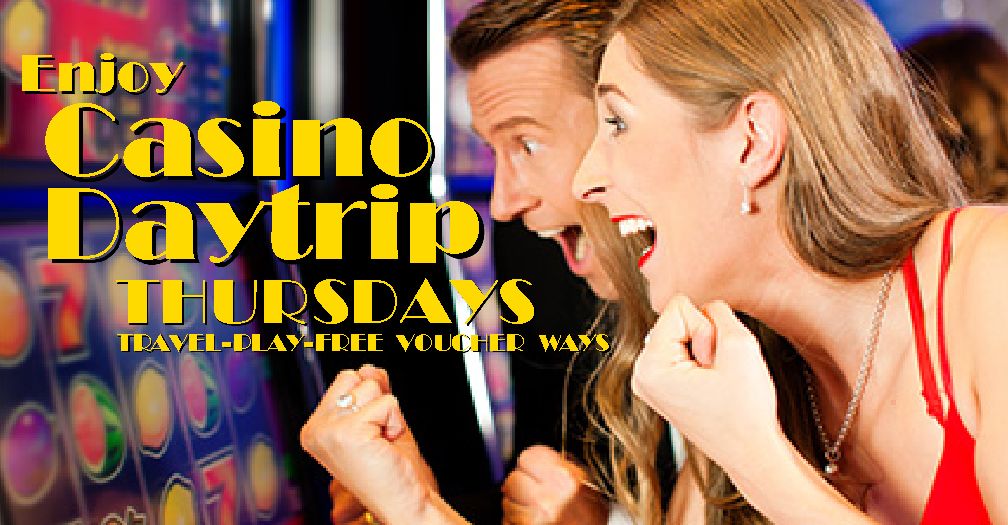 The Thursday Casino Day Trip that Practically Pays for Itself! Just Sit Back Relax, ENJOY & Let Split Rock Coordinate the Day!
Split Rock Resort Activity Schedule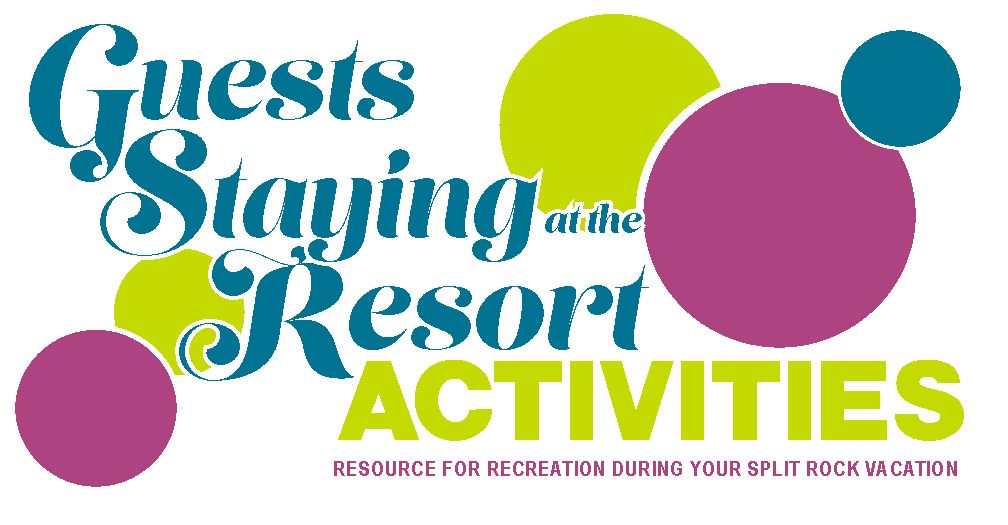 Split Rock Resort offers a variety of fun and exciting activities for resort guests of all ages and interests. Our activities are updated weekly and range from sporting tournaments, group games, bingo, scavenger hunts, turtle racing and more!
Pick up a printed copy of this week's activity schedule in our lobby.
Movie Rentals Available at the resort Bowling Desk
Cost $2 per movie
Cosmic Bowling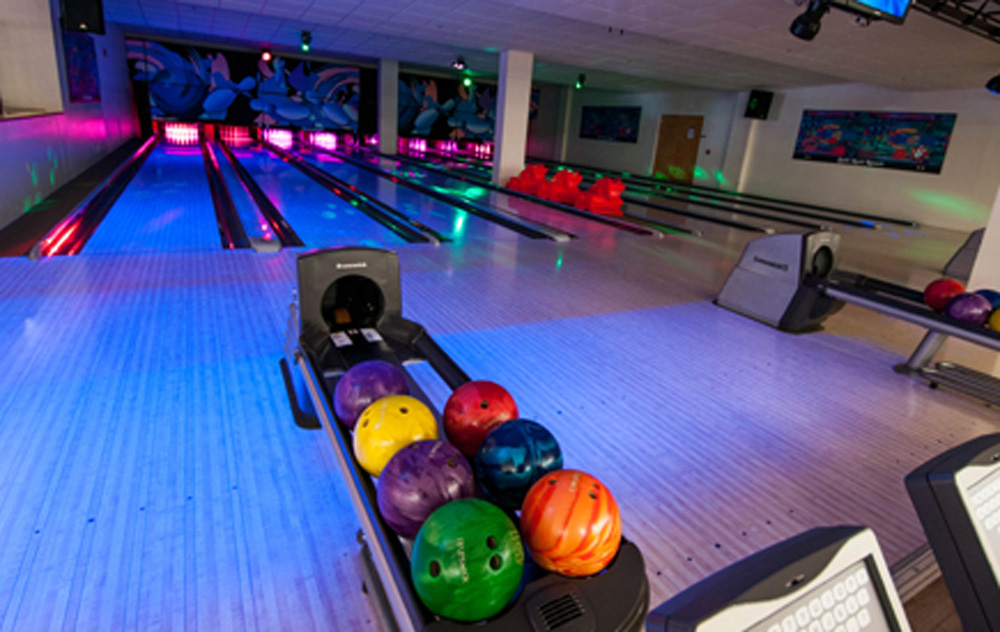 Click here for our Birthday Party Packages! or email MRay@SplitRockResort.com for assistance!
Looking for a fun daytime or late night activity? Our 8 Lane Bowling Center is open to the public! We offer automated scoring, bumper bowling, and an extraordinary experience featuring lights, glowing pins, and a state-of-the-art sound system. Ask about our Bowling Party Rooms!
HOURS:
SUNDAY - THURSDAY 10 a.m. to 10 p.m.
FRIDAY - SATURDAY 10 a.m. to 11 p.m.
Ask about our Happy Hour Bowling for just $4 a game!
Bowling lanes cannot be reserved. Lanes are at a first come first served basis.
Redemption Arcade
Remember the good 'ol days when you could spend hours playing arcade games? Split Rock is bringing back that feeling at Redemption Arcade, where kids can enjoy a variety of games in a safe and wholesome environment. Just load up your gaming cards and starting playing! Redeem the gaming tickets you've won for great prizes. Open to the public!
Indoor/Outdoor Sporting Courts
Split Rock Resort features a variety of indoor and outdoor sporting courts!
Equipment can be signed out at the Mini Golf Outlet
Mini Golf Outlet Hours:
Monday - Friday 10 a.m. to 6 p.m.
Saturday - Sunday 10 a.m. to 8 p.m.
Enjoy Archery, Basketball, Bocce Ball, Horseshoes, Pickle Ball, Shuffleboard, Soccer, Softball, Volleyball
Bicycle Rentals are also available. There are no specific bike trails. Guests can ride around the resort with caution.
*In the case of inclement weather a Mini Golf Attendant will be moved to the resort Bowling/Arcade
Indoor/Outdoor Pool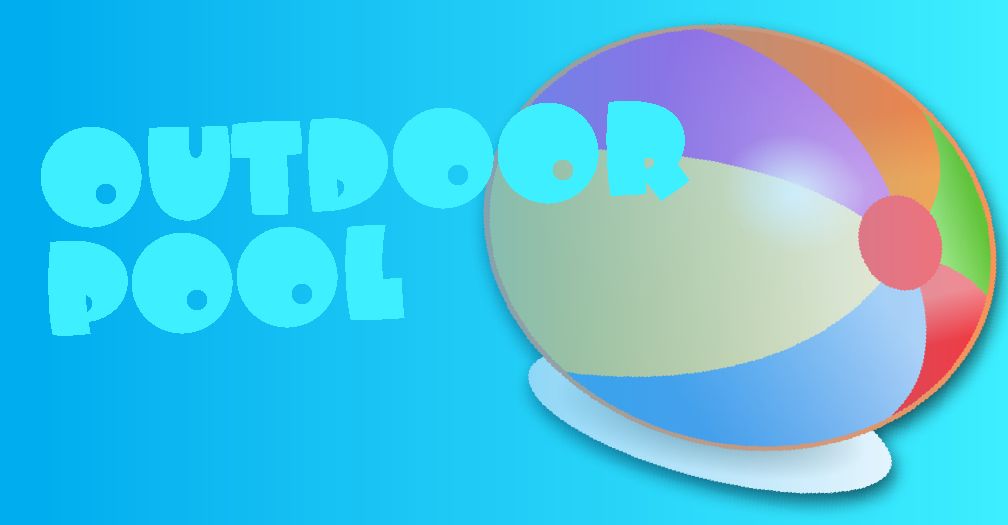 Have fun all year long with our indoor option, perfect for perking up during chilly days. Our outdoor pool is seasonal.
Both pools are available to all Split Rock Resort guests.
Outdoor pool is closed for the season
Gift Shop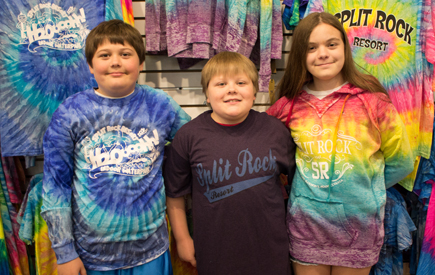 Our convenient resort gift shop invites you to take a piece of Split Rock home with you! Featuring apparel, accessories, sporting goods, home décor, jewelry and more, the gift shop offers a one stop shopping experience. Forget something on your trip? No problem. Sundries, including snacks, beverages, sunscreen, and razors are also available.
Beach & Lake Activities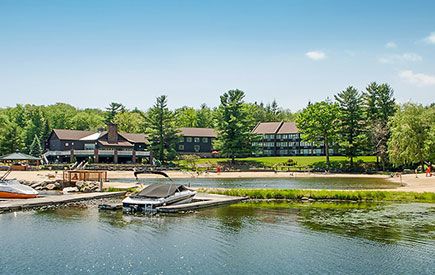 Relax on our beach, grab a drink at Sandbar, or play a round of water volleyball at scenic Lake Harmony.
Kayaks, canoes, long boards, and lake cruises are also available from Yeti Watersports, make a reservation at 570-215-0009
Fitness Center
The fitness center at Split Rock Resort provides a variety of equipment to help work away the day's pressures, including treadmills, lifecycles, elliptical cross trainers, steppers, rowers, universal weight stations, free weights, billiards shuffleboard, table tennis and flat screen TVs. The fitness center also offers special classes including water aerobics. Memberships are available to the public.
Miniature Golf Course
If you're not going pro this vacation, try our exciting 18-hole miniature golf course, surrounded by the beautiful scenery of the Poconos. Mini-golf is open to the public and the perfect activity for family fun, groups, or birthday parties.
HOURS
Monday - Friday 10 a.m. - 6 p.m.
Saturday - Sunday 10 a.m. - 8 p.m.
*In the case of inclement weather, a Mini Golf Attendant will be moved to the resort Bowling/Arcade
Mountain Massage
Looking to unwind from everyday stress or a day on the slopes? Mountain Massage, committed to health and relaxation, is located right at the resort and is open to the public as well as the members and guests of Split Rock Resort. This Poconos massage center offers an eclectic mix of massage and bodywork services to help you rejuvenate. Packages and gift certificates are available. Book Now: mountain-massage.com
Hair Salon
Getting ready for a big event, or just want to spruce up your look? Our full service salon located in the Galleria features excellent hair salon services including haircuts, hair coloring and highlighting, and a full service beauty salon for nails and makeup. Clients will relax in a warm, friendly salon where they are made to feel welcome and beautiful. Our salon is open to the public from Tuesday – Saturday, 9:00am-5:00pm.
Our waterpark, movie theater, bowling alley, arcade, pool and fitness center are accessible. For more information, please see our Accessibility Statement.