The

Great Tastes of Pennsylvania 28th Annual Wine & Food Festival
June 23 & 24, 2018
Rain or Shine! If it rains on Saturday you may use your ticket on Sunday, just come checkin as normal!
Also, save yourself a trip back to your car! NO outside Food & Beverage allowed, No Coolers allowed and bags may be checked!
Uncork summer with the 28th Annual Great Tastes of Pennsylvania Wine & Food Festival. This two-day, outdoor festival features samplings from an estimated 30 Pennsylvania Wineries, food and craft vendors, three stages of live musical entertainment, giveaways, and contests.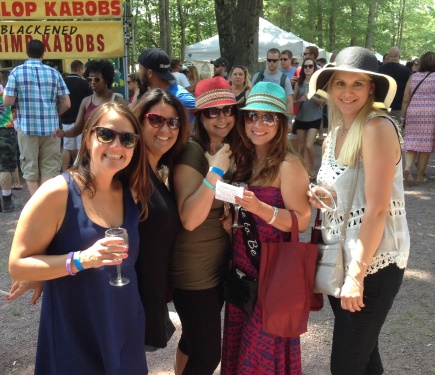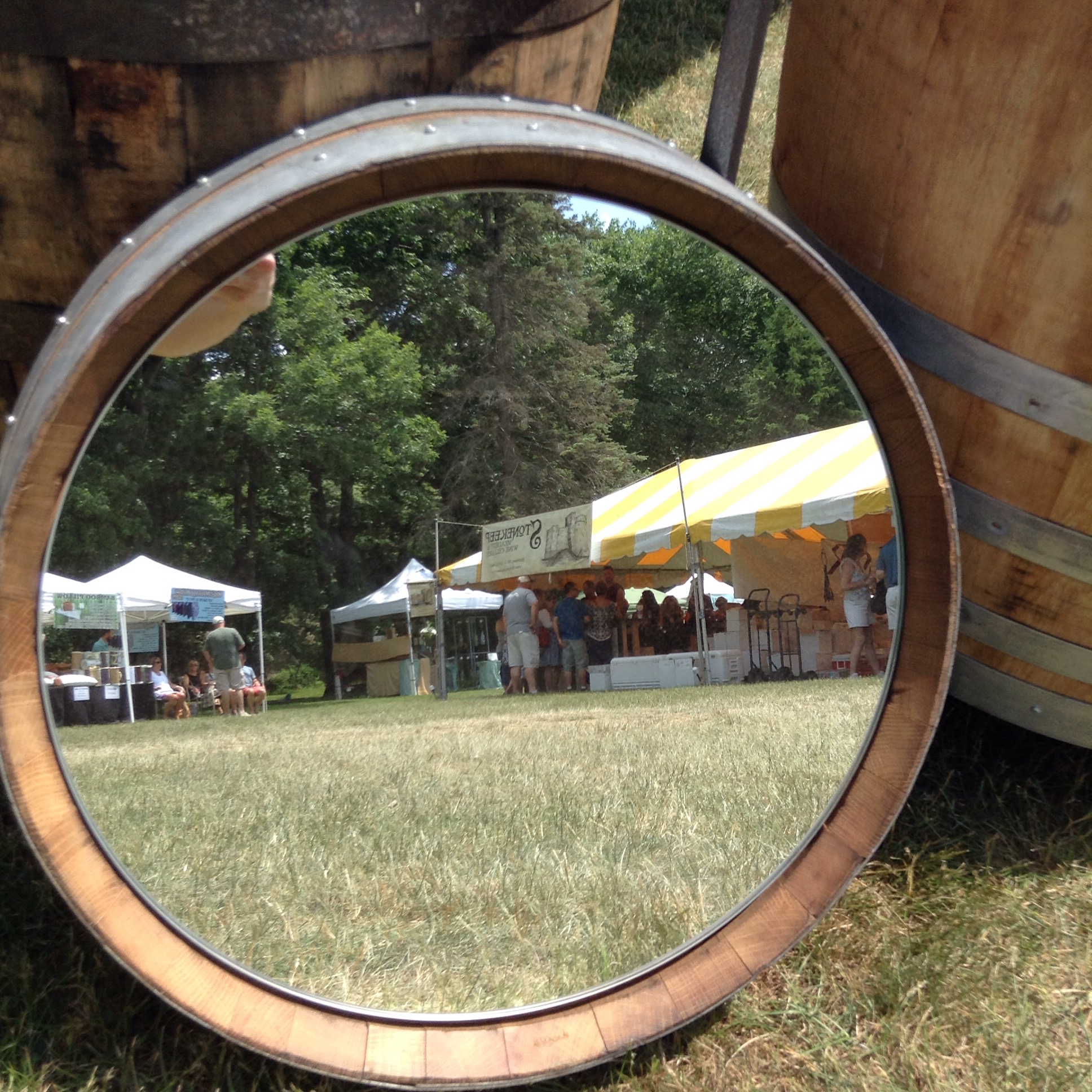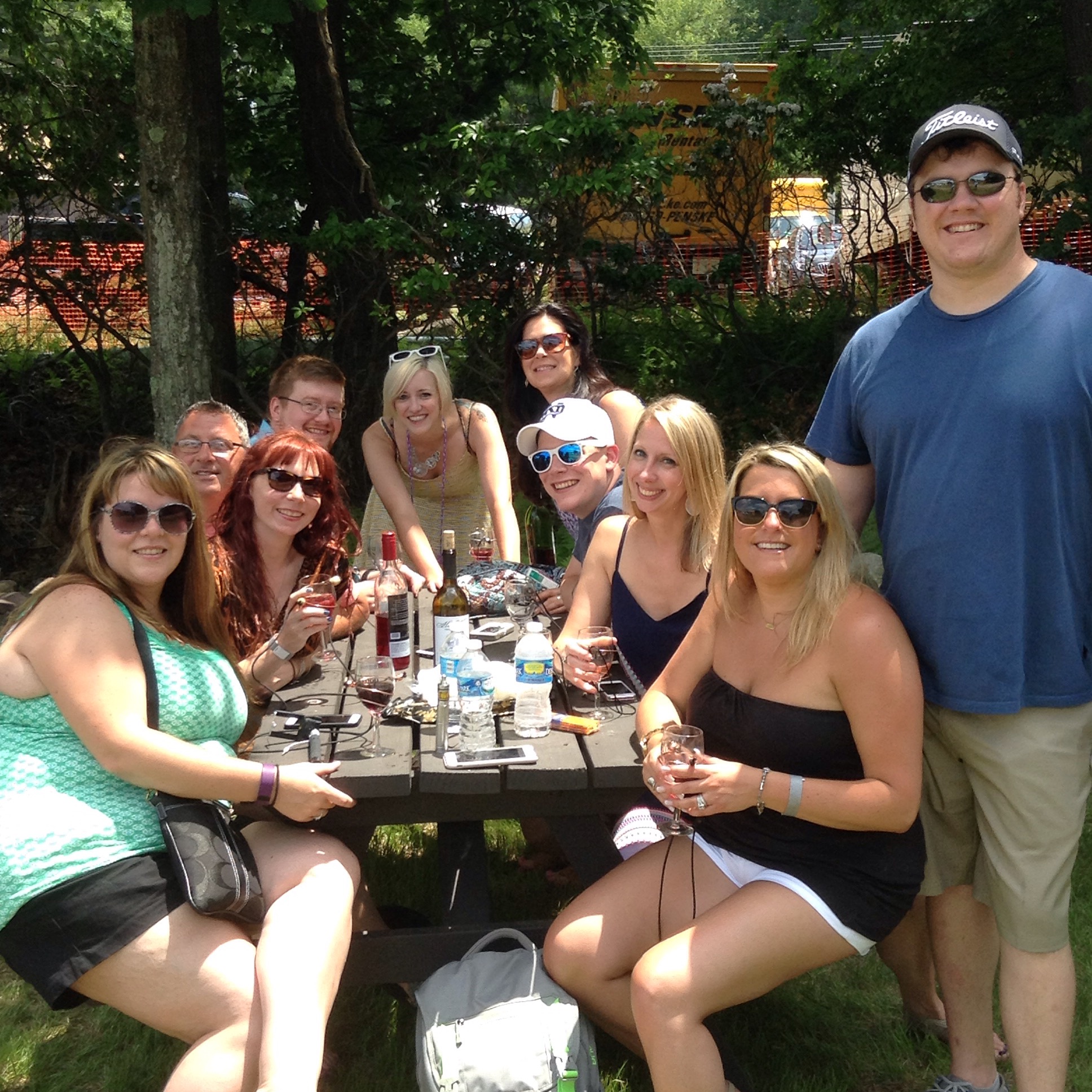 Tickets
Buy Tickets Book Package
Each ticket includes a complimentary wine glass for tastings.
PRICING: Sat or Sun - $30.00 (Day of $35.00) and for a 2 Day Pass $50.00 (Day of $55.00).
No one is allowed admission to the festival without a wristband. All vendors will have wristbands. Pre-banding will start at least an hour prior to the start of the festival or earlier to be determined by festival staff. Outside food & beverages are not permitted into the festival, except unopened, bottled water. Dogs are permitted inside the festival grounds, but must be kept on a leash at all times. Wine may only be opened in designated areas. No RV parking or tailgating allowed on Split Rock Resort grounds.
2018 Food & Craft Vendor Applications
2018 Craft Vendor Application - I'm sorry we are not accepting anymore Craft Vendor Applications for 2018, we are full!
2018 Food Vendor Application - I'm sorry we are not accepting anymore Food Vendor Applications for 2018, we are full!
2018 Winery Application -I'm sorry we are not accepting anymoreWineries for 2018, we are full!
2018 Craft Vendors
Amazingly Beautiful, Amazing Crystals, Amazing Designs By Grace, American Oak Barrel, Anastasia Smith Art Glass, Aroma TheraPutty, Artisanal Gifts LLC, Bad Kitty Knits, Bath Fitter, Kitchen Saver, Bernards, BraceletsUnder The Gunks, Broken Coconut, Casa De Jorge Salsa, Chocolate Moonshine, CJ's Gourmet Mystic Mustard, Cleansing Grace, Collana de Vino, Color Street, Cornucopia, Creating Wonderland, Creative Gifts by Teresa, Creative Stone, Cutco Cultery, Cynful Bliss, Dafni Greek Gourmet, Damsel in Distress, Dan the Swag Man, Designs by Billie Jean, Dig and Bark, Earth and Sea, Farm Fromage, Freed Spirits, Gerry Cole Jewelry, Gifts Galore, Gourmet Creations, Hannah Marketing Group, Heitmann's Nuts, Henna Tattoos by Cindy, Hip Klips DMM Products, Holy Smokes G&E Smoke Shop, Individually Twisted, Inspire, J Miller Designs, JD Fossil Creations, JD Gourmet, Jim Thorpe House of Jerky, JJ Sportswear, Keystone Farms Cheese, Kidder Township, KMAN Enterprises Sexy Sandles, Kracklin Kountry Kettle Korn, Lady's Treat Place,Larry's Jewelry & Gifts, Lipsense by Sene Gence, LulaRoe by Jennifer, LulaRoe by Sara, Luscious Foods, Marie Glasswear, Masterwood Carver, Melody's Munchies LLC, Mindy's Jewels, Muddy Mary's Gourmet, Multu Inc, Native Crafts, Nector of the Vine, Old Country Style Almonds, Payton Jewelry, Psychic Readings by Sulreann, Rebvon Plasma Cutting, It Works, Renewal by Andersen of Northeast PA, Sensational, Serving Stone Creations, Split Rock Gift Shop, State of Mind License Plate, Essence, Tee's Five Dollar Bling, The Lady's Dept, The Traveling Tabacconist, Toni's Toe Rings, Toe Ring Creations, Vanessa Wondering Cowgirl, Walkabout Hats, Westwind Jewelry, WHisker Biscuits, Wine Caddies, Wine me?, Wolf Creations, Woodhull Cigar Shop, Word of mouth.
2018 Food Vendors
Aw Shucks Rosted Corn, Inc, AC Eats & Treats, Bananarama, Burns Dog Pound, Dominics Express, Festival Island Noodles, Food Fest, Lombardos Concessions, Premier Catering & Events, Pretzel Revolution, Rogue Tacos & Catering, Sherri's Crab Cakes, Uncle Bucks BBQ, Fondippity, Joe's Homemade Pierogies, Jonathans Harbor, Lou's Concessions, NYC's Finest Desserts, Nico's Pizza, Notis the Gyro King, Rainbow Food, Smoked & Sauced, Tim's Smoked Products, Yogis
2018 Wine Festival Participating Wineries
Allegheny Cellars
Allegro Winery
Antler Ridge Winery
Bee Kind Winery
Benigna's Creek Winery
Black Dog Wine Company
Blue Lizard Vineyard & Winery
Blue Mountain Vineyards
Buddy Boy Winery & Vineyards
Burnt Timbers Winery
Courtyard Winery
Deer Creek Winery
Franklin Hill Vineyards
Heritage Wine Cellars
Hungry Run Wine & Spirits
Juniata Valley Winery
KingView Mead
Kulpmont Winery
La Vigneta Winery
Long Trout Winery
Maiolatesi Wine Cellars
Moon Dancer Winery
Mount Nittany Vineyard & Winery
Naylor Wine Cellars
Paradocx Vineyard
Pocono Raceway
Sand Castle Winery
Seven Mountains Wine Cellars
Shade Mountain Winery
Stone and Key Cellars
StoneKeep Meadery
University Wine Company
Signup for amazing offers