Make a Splash at H2Oooohh!
H20ooohh! is a family indoor waterpark located in the Town Center at Split Rock Resort. With 53,326 square feet of water attractions to enjoy, H20ooohh! has five exciting body, tube and raft slides, a wavepool, activity pool, fun play structure, crossing activity, snack and Tiki bar, and more.
Adventure seekers won't get enough of our most popular features, like the Komodo Dragon – Pennsylvania's First Indoor Flow Rider, the Viper, the Piranha, and the Amazon Blast slides that drop an incredible four stories! For water park goers looking for a more relaxing way to stay refreshed, try the Lava Springs hot tubs, while the little ones will have a great time at the Jungle Falls & Leapin' Lizards play areas.
Plan an unforgettable birthday party or other event at the water park with our Party Packages. Choose from several fun packages or customize the options to suit your special celebration. More information on Party Packages

Remember to bring your own towel.
Towels are also available for purchase in the gift shop.
Indoor Water Park General Rules (PDF)
Want the park all to yourself?
CLICK HERE

Open Hours & Rates
2017 Waterpark Rates
Rates vary during season. Please check the correct chart below for the corresponding ticket rate. Day passes may be limited when Split Rock Resort is at capacity. Rates are subject to change without notice.
Day Guest - Low Season
Over 42' Tall
Under 42' Tall
Full Admission
Day Pass
(Children ages 2 & under are FREE)
* $38
* $33
Twilight Pass (last 4 hours)
* $25
* $20
Discount Admission
3 Day Pass
* $76
* $65
2 Day Pass
* $55
* $44
Day Observer
* $18
-
Twilight Observer (last 4 hours)
* $12
-
Senior Pass
* $18
-
Senior Twilight Observer
* $12
-
DISCOUNTS
Timeshare & Group Discount [20 or more] (available at front desk only)
15%
Hotel Guest/AAA/Veteran Discount (available at front desk only)
10%
Lockers (all day rental)
Small Locker
$8
Large Locker
$10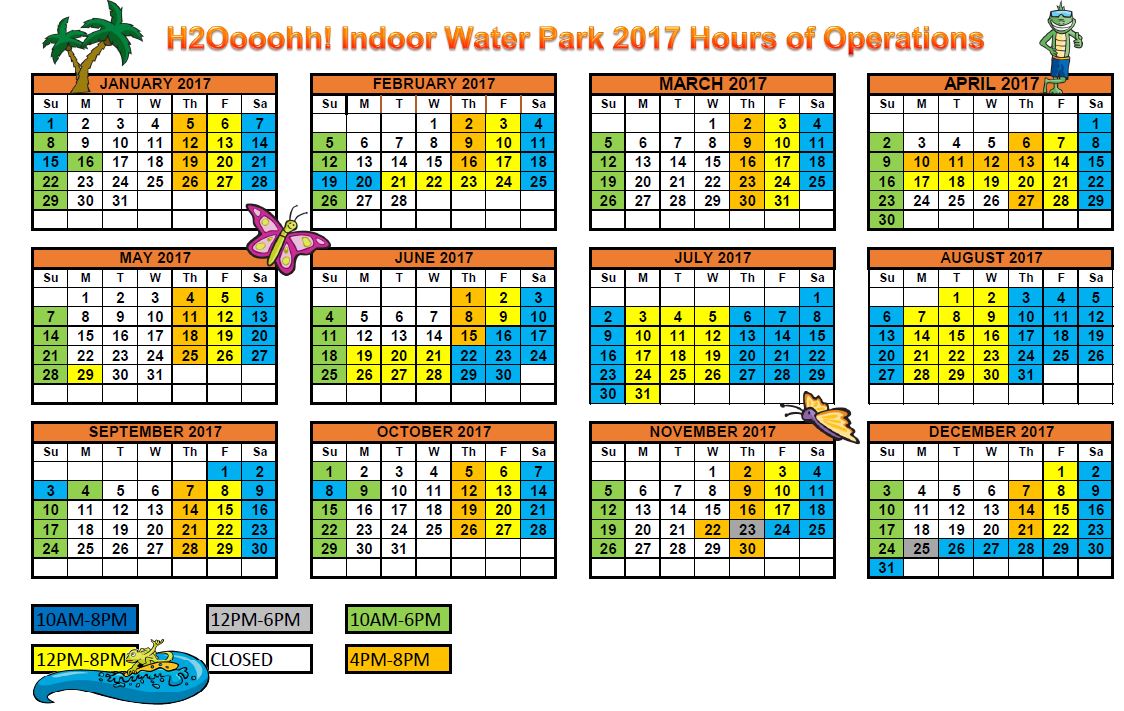 *Hours and open dates are subject to change.
*Twilight pricing is not available on holidays and peak days, including February 18, 19, & 24.
For more information view our Frequently Asked Questions or call (570) 722-9111 ext 789.
Signup for amazing offers